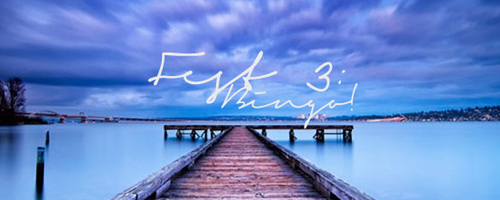 Bingo!
Welcome to the stay_inspired bingo game! Below you will find three boards to chose from and the point information and rules below.

Size requirements:
-If making icons, you must submit at least five (5) at a time. (a full bingo, one icon per square)
-If writing fic, please make your fic at least 500 words (per square).
-If making graphics, they must be at least 400px wide by 200px tall (one graphic per square).

Board One: Words (you may interpret any word however you'd like)





Board Two: Textures (you can copy/paste the textures below)





Table Three: Images (click images to go to full size image)


Points:
- 25 points for traditional bingo (any 5 in a row)
- 50 points for x or + shape bingos (total of 9 items)
- 75 points for blackout bingos (all 25 spots)
You must choose one board to use for all of your attempts.
You may only enter this fest three times for points.
You must get a different bingo shape each time.
You CANNOT reuse works from a previous attempt in a 2nd or 3rd attempt.
Free spaces are where you can use anything on the bingo card or something of your own. They are not "free" meaning you do not have to do them - you must provide work for those spaces as well.Post results below using the following form: